Let's talk about the most famous 8 classical dance forms that have originated in India. Classical dances are based on stories of good & evil. These dances are traditionally presented in a form of drama called nritta, which includes clean facial expressions & hand gestures and are termed as mudras. India doesn't only have 8 classical dance forms but there are more but we will discuss the most famous 8 classical dance forms here.
1. Bharatanatyam
The most famous classical dance form is Bharatanatyam that originated from Tamil Nadu. This dance form was performed in temples of Tamil Nadu by women. The meaning of Bharatanatyam is Bha from Bhava which means emotion Ra from Raga which means music, Ta from Taala which means rhythm & Natyam means dance.
2. Chhau
Chhau is popular in states like Orissa, Jharkhand & West Bengal. There are three forms of Chhau dance one is Purulia Chau that is performed in Bengal, Seraikella Chau of Bihar but now of Jharkhand & the last one is Mayurbhanj Chau of Orissa.
3. Gaudiya Nritya
Gaudiya Nritya is also called Gauriya Nritya which is a classical dance form of Bengal which basically originated from Gauda or Gaur in Bengal. This classical dance form is not recognized by The Sangeet Natak Akademi.
4. Kathak
Kathak is again very popular in India. This dance form was originated from North India specifically Uttar Pradesh. The name Kathak is derived from the Sanskrit word "Katha" which means story & the dancers who perform this dance are called kathakars who are the storytellers.
5. Kathakali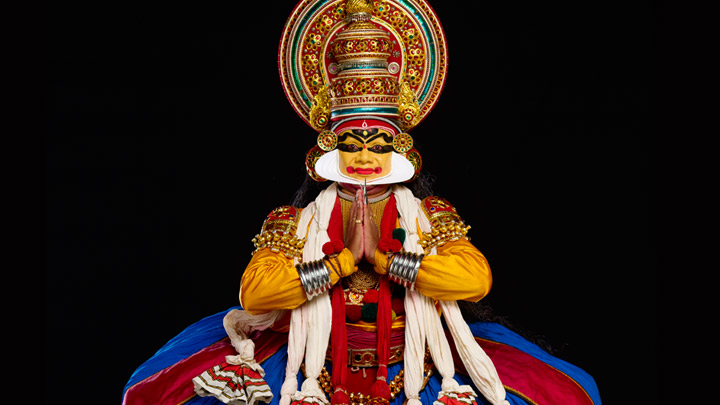 Kathakali is also a famous dance form in India & is performed by many people. It is a dance form from Kerala. This dance form is all about attractive make up of dancers with beautiful costumes & detailed gestures & well defined body language. Kathakali is performed on themes based on Mahabharata, Ramayana & the ancient scriptures known as Purans.
6. Kuchipudi
Kuchipudi originated from Andhra Pradesh but the fact is that it is more popular in South region of India. As per a legend an orphan Siddhendra Yogi established this form of dance in the northern part of India.
7. Manipuri
Manipuri is also a famous dance & as the name suggests it originated from Manipur. It has formed its values, conventions & ethics in the country. This dance form is solely religious & it aims at spiritual experience. Manipuri dance form is said to be the most meaningful dances of the world.
8. Mohiniyattam
Mohiniyattam, which originated from Kerala is also a beautiful dance form. It is one of the dance forms recognized by The Sangeet Natak Akademi & is expressed as the most graceful dance forms that meant to be performed as solo recitals by women.
These are not the only eight classical forms of dances in India; there are many more classical dance forms which are not as much famous as they are in India.
(Visited 213 times, 1 visits today)