India is a very diverse country with 28 States and 7 union territories with 1.2 billion of population. You will find every little thing done in a really creative manner. More than 7 million tourist visit India to gain spiritual enlightenment.
1. Accessorizing
Indian jewellery is very famous. It can be pearls of Hyderabad or gems from Jaipur. Though you can find this jewellery anywhere but to carry it in a proper manner is something only localities can do. For instance in Rajasthan, maids who sweep temples using a mop and heavy bucket of water, Â manages to do their work wearing accessories like a big nose ring which is approximately 5 inch diameter, hands filled with glass bangles, Â toe fingers covered in toe rings and big gold necklaces reaching their bellies.
2. Old world trains travelling
It's been 160 years since the birth of Indian railway. Indian railway carries more than 20 million passengers per day along the long track of 65000 kilometres. These trains are the life line of the nation, as they pass through cities, moving along with past villages and extending towards coastlines & mountains to help people in reaching at different places. You can also find toy trains and Shatabdi speed trains commuter trains only in India.
3. Comfort food
Food items like Kathi rolls, Fish Makhani, kebabs, lassi, sugarcane juice, Bhel puri, samosas, potato Tikki are found in every corner of the India and people from every category i.e. rich to poor, kids to elders etc. enjoy such food. People may be conscious while eating at home or restaurants, but when we talk about the street food they feels very comfortable that they gulp everything without any worries.
4. Gesticulating
There are more than 800 languages spoken in India but gestures like head shaking, wrist flicking are the most commonly used in India. These are dramatic gestures to communicate. For example: pointing thumb towards mouth means asking for water. But the confusing part here is you don't know either you are offering water or you are asking for water. Then comes the gesture of nodding the head right and left which represents agreeing or disagreeing.  Like this there are many gestures practiced in India.
5. Obsession of cricket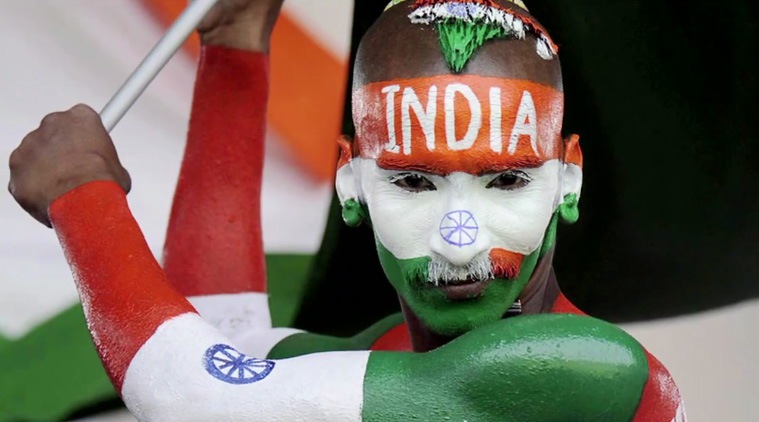 Cricket in India is followed like crazy. It is the first game that every child plays. People worship this game and the cricket players are treated as God in India. This game is followed and liked by every gender, every age, and every class. With every victory of India people celebrates with the fireworks in the sky no matter what time it is.
6. Festivals
India has many religions and many festivals. It is said in India there is hardly any week without any celebration. Whether it is a big festival or small festival Indians tend to invite everyone. Every festival is celebrated with joy like colour Holi is played with colours, Diwali is lightened with colours, and Ed is filled with colourful clothes and delicious food. Every festival unites Indian people together
(Visited 126 times, 1 visits today)